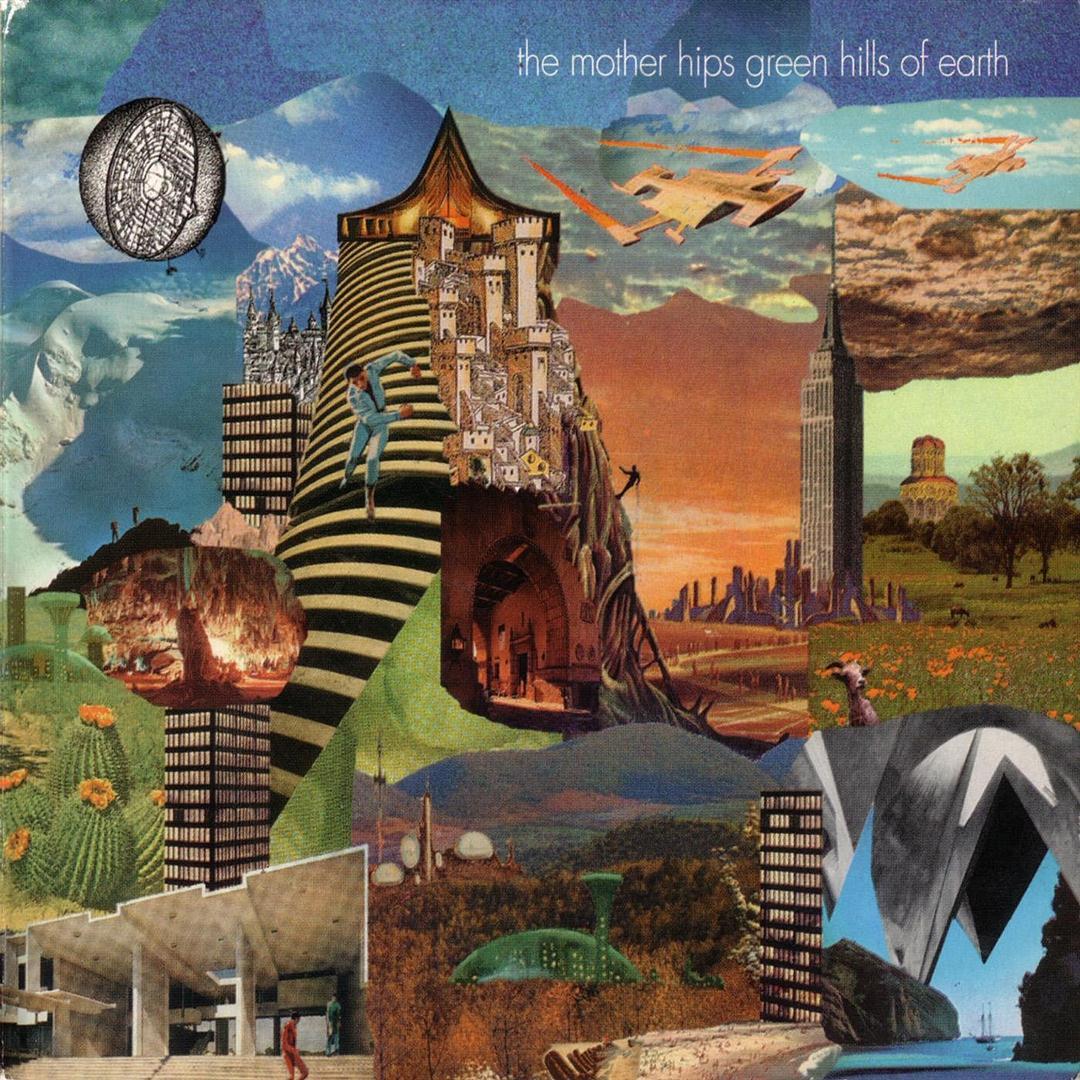 Taken from the title of a sci-fi book by author Robert Anson Heinlein, guitarist Greg Loiacano explained the resonance of the title "Green Hills of Earth" with the band. "We liked the image of the title, referring to the earth like you're not on it." Fitting for a band that began recording their latest album trying to make music in this new decade that would sound like a band that wasn't part of it. Frequently pegged as Americana or accused of lurking on the fringes of the alt-country scene, singer/guitarist Tim Bluhm said the new record was inspired by influences more along the lines of pop giants like the Bee Gees and the Kinks, than anything alt or country."There's no country rock on it at all. It's more pop music and a little more experimental. The lyrics are more like dream style lyrics and the music is a little fancier. We really wanted to play some music that wasn't being played by anybody else. When we recorded "Later Days" there were a lot of people playing that kind of music, the acoustic kind of sit down thing."
Even though some of the new tunes were nearly a year old the Hips tinkered tirelessly with arrangements and instrumentation, swapping bass lines for piano parts and endlessly -seeking new ways to bring their ever-evolving sound forward.
Typical of this approach was the recording of "Seaward Son," the final song on the album. "I had a very stripped down acoustic version of the song and that's all," said Greg. "I put it down with 12-string and sang over it and then we slowly started adding things that weren't bass, drums and guitar." Some mellotron, tape loops, sound effects and grand piano later, and it was done, shimmering in its final reinvented form.
TIM BLUHM guitar, vocals, keys
GREG LOIACONO guitar, vocals, keys
ISAAC PARSONS bass
JOHN HOFER drums
Produced by Gideon Zaretsky and Mother Hips
Recorded by Gideon Zaretsky
Mastered by John Golden
Design by Erik R. Bluhm
with guest: Paul Hoaglin – vocals (7,9), mellotron (12)
(Future Farmer – 2001)
1. Given for You
2. Life In the City
3. Take Us Out
4. Pull Us All Together
5. Singing Seems to Ease Me
6. Protein Sky
7. Channel Island Girl
8. Sarah Bellum
9. Such a Thing
10. Emotional Gold
11. Del Mar Station
12. Rich Little Girl
13. Smoke
14. Seaward Son